Gaza photographer's last video captures brutal crackdown on protests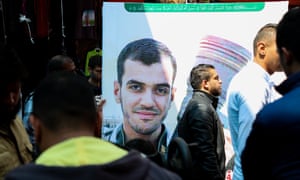 The drone floats above the farmland at the east of Gaza's narrow coastal strip where beyond the fence – the transition is almost invisible – Israel's border communities begin.
The video is among the last footage filmed by Palestinian photographer Yasser Murtaja in Gaza before he was shot dead by Israeli troops last Friday – and it eerily foreshadows his own fate.
Palestinian demonstrators walk through the flat fields, hold signs or sit in the shade of tents in the five border protest camps that dot the landscape from east of Jabaliya in the north to Khuza'a, a short drive from the southern city of Khan Yunis.